Unconsciously, the electronic touch screens in the past have been seen everywhere, becoming the standard configuration for many consumer electronics products. But for many creators or open source hardware enthusiasts, it is still far away: cheap touch screens are either cumbersome or small in size and can't be used; they can't be used.
It is said that the road is not flat, and some people are stepping on it, especially in the technology world. Recently, three researchers at the Saarland University in Germany, Simon Olberding, Jürgen Steimle and Michael Wessely, jointly developed a solution called PrintScreen. Anyone can use this technology to 3D print a thin, customizable flexible display that you can attach to the surface of any device. Moreover, these thin film electroluminescent (TFEL) displays are also a touch screen that turns many of the objects around us into an interactive one. Imagine turning your desk or piece of paper into an interactive display with just a switch, and you can even play games on it! Want to add any piece of electronics, add a button, turn your desk or turn a piece of paper into a table tennis game? PrintScreen can do it all, even more.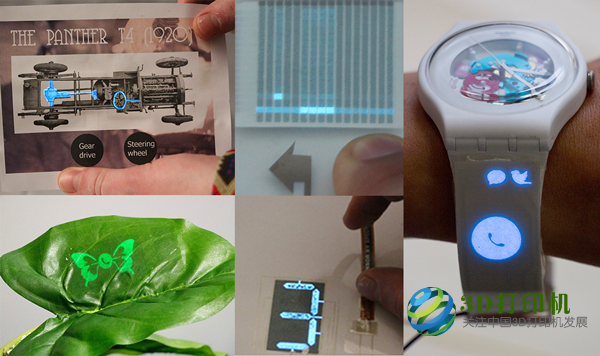 Researchers on their website explained that the technology "can quickly produce small, highly customized displays at a low cost, in a simple lab environment, in print shops, and even at home." Shows how to print ultra-thin (120 micron) passive matrix displays in segments on grayscale or multi-color deformable or rigid substrates." According to the Chinese 3D printer network, so-called various deformable or rigid substrates Including PET film, office paper, leather, metal, stone, wood and so on.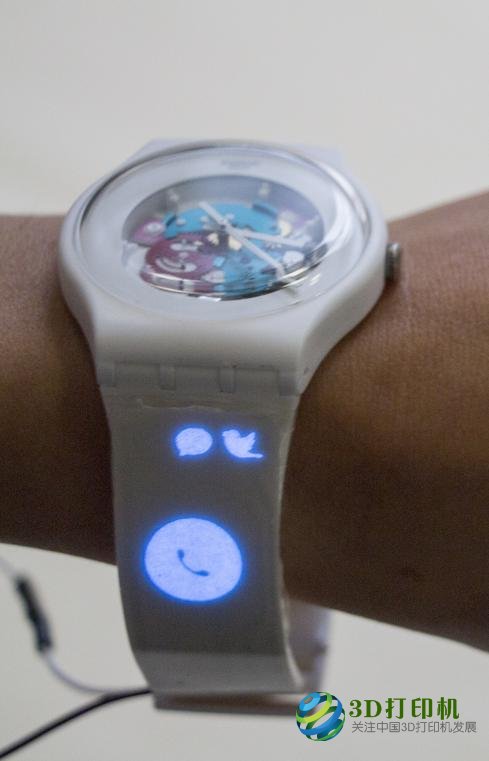 Things printed using PrintScreen technology can be customized to a considerable degree. "This display can be customized into a variety of unconventional 2D shapes, even bendable, rolled up and folded to create a 3D shape." All this makes it perfect for any prototyping project. "The designers don't have to look around and buy a ready-made display that meets the requirements (often not found), just digitally design it according to their specific needs, and then simply print it out." Developers are researching Said in the paper.
So how do you use PrintScreen technology? First, you need to open a common 2D graphics editing software, such as Adobe Illustrator, to create a new file. Use a regular design tool to design each interactive display to be printed.
This interactive display consists of four layers, so the software needs to generate four copies and then print it 3D onto the object or paper using an inkjet printer or screen printing device: each layer of the display goes from the bottom to the bottom Continuous printing at the top [...] For multi-color display, two or more layers of phosphors of different colors need to be printed. These four layers contain all the necessary conductive components needed to make a touch screen. Finally, cover the top layer with a layer of acrylic insulating spray. In general, a thickness of about 110 microns is added to the substrate.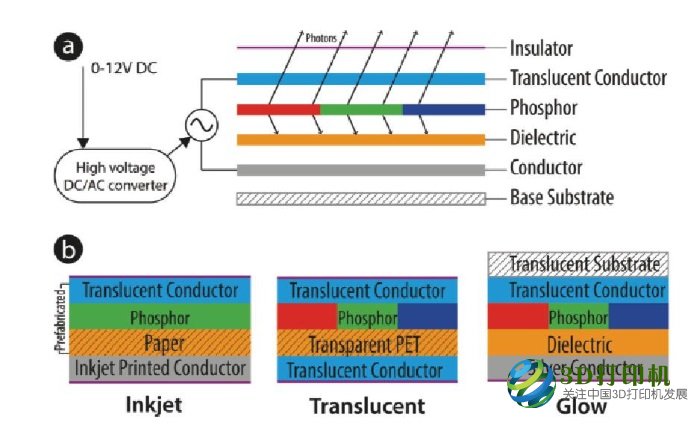 Or, there is a faster way to use a prefabricated display film in 3D printing, but the effect will be a bit worse. This way, you can develop some functional prototypes quickly and easily. But in fact the first method is not so slow. This touch screen does not even require an additional print layer because the same printed thin film electroluminescent (TFEL) display can be integrated with different input sensing modes.
The technology is still in the prototype stage, and developers are planning to integrate the touch screen with the Arduino or Raspberry Pi in the future and connect it to power supplies and integrated circuits. For now, touch screen displays made with PrintScreen technology are very low cost, and an A4 size PrintScreen is only $32, which is mainly the cost of conductive ink; so printing the touch screen itself costs only a few dollars.
Although we can only wait and see what effect this technology can play in actual work in the future, the concept is still revolutionary. It makes it easy for designers and Maker to create interactive 3D printing products such as digital signage with embedded displays, smart objects, personalized computing devices and processes.
(Editor)
Facial Tissue Paper,Facial Tissue Korea,Facial Tissue Raw Material,Kleenex Facial Tissue
Baoda Paper Enterprise Co., Ltd. , https://www.baodatissue.com