In June of this year, Mr. Huang just renovated the house and wondered about ordering a set of solid wood furniture. One day, he walked into a furniture store in Jiangning, left and right, and touched it in front of a set of furniture for a long time. The salesperson at the side greeted Mr. Huang with a warm introduction: "This bedroom combination has recently offered special promotions, including a bed and two. There are also a bedside table and a dressing table. Originally, it cost 13.8 million yuan. The overall price is less than 10,000 yuan. It is very cost-effective. We can sell it well."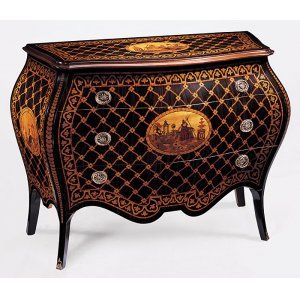 Buy furniture wood-based panels filled with solid wood panels allegedly false propaganda merchants all return
Mr. Huang listened to the offer so much, and suddenly he was moved. "What material is this, is it solid wood?" The salesperson immediately replied "Of course it is solid wood. These are solid wood furniture." Mr. Huang felt this furniture and Their own decoration style is unified, it is solid wood, and the price is fair, then they will pay for it.
After arriving one month later, when installing the bed, Mr. Huang knocked on the bed beam several times and found that his voice was low. Mr. Huang had heard the woodwork before the decoration. The solid wood material will give a crisper sound when knocked, while the artificial board will have a low sound. After knocking a few places, I found that many of the sounds were low, only a few sounds were crisp, and these places felt different in feel. The solid wood felt smooth and textured, and the artificial leather felt was dry. The fierce heart sank, Mr. Huang called to find the woodworker. After a thorough inspection, it was found that only a small part of the whole set of furniture was solid wood, and most of them were wood-based panels.
I thought that when the salesperson was vowed to say that it was solid wood furniture at the time of purchase, Mr. Huang would not fight one place. Immediately, Mr. Huang found the person in charge of the sale of the furniture store. The person in charge said that the furniture was indeed solid wood. According to the manufacturer, this is solid wood. Therefore, the person in charge said that he did not accept Mr. Huang's request for replacement or return. Mr. Huang and the dealers have stalemate for more than half a month and have not reached a unified solution. Finally, Mr. Huang came to the Consumer Association Tangshan Branch for help.
After verifying the situation of the staff of the Tangshan Branch of the Consumers Association, the person in charge said that the merchant failed to clearly explain the composition of the furniture with Mr. Huang, which led Mr. Huang to think that it was pure solid wood furniture, and the merchant should give a return. After some coordination, the person in charge of the business agreed to return all.
Quick Details of our Straight Tension Fabric Pop Up Banners:
Product Name

Size list

Printing tech

MOQ

This item inc

Picture

Straight Tension Fabric Pop Up Banner

Large :

Graphic size :5940*2280mm

Hardware size:5940*2210mm

Medium :

Graphic size : 2951*2280mm

Hardware size :2951*2210mm

Small :

Graphic size :2438*2280mm

Hardware size :2438*2210mm

Dye sublimation printing ( heat transfer printing )

1 PCS

25mm dia aluminum frame +280g fabric printing banner + LED light (o r halogen lights optional )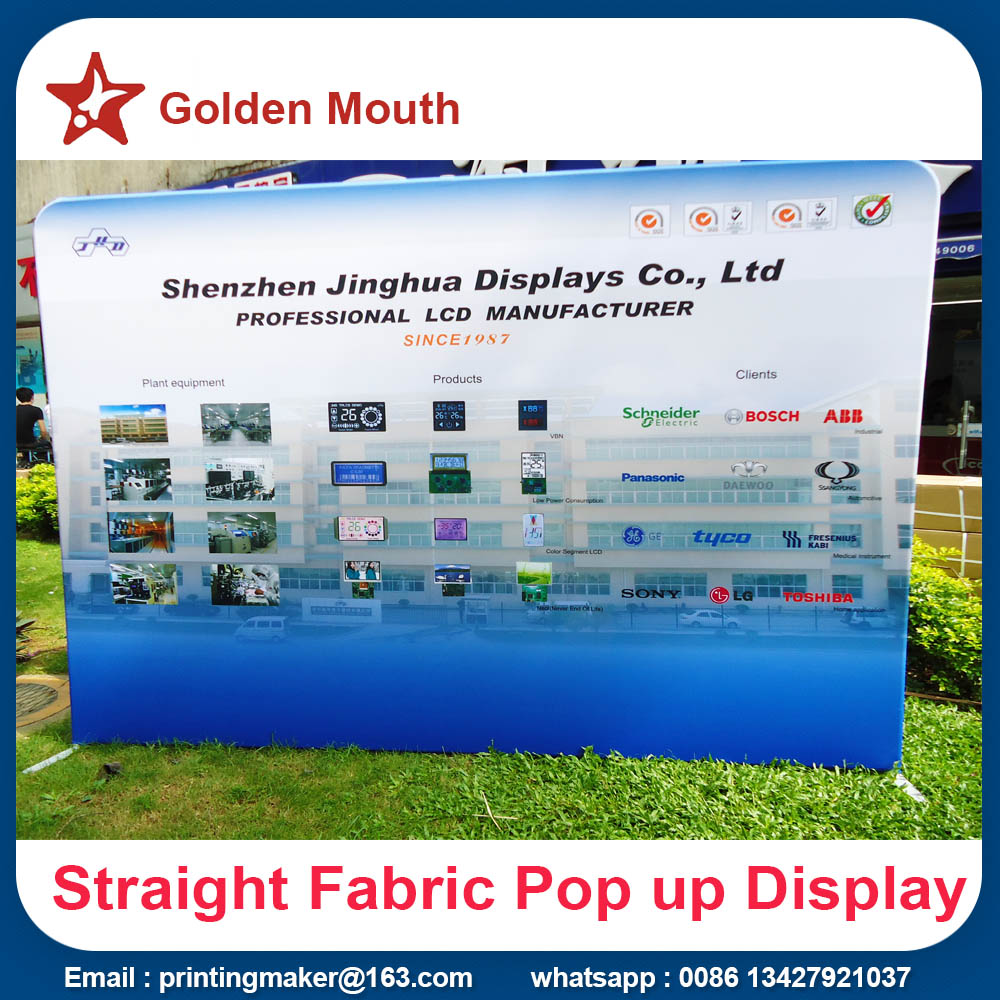 Description :
The Formulate graphics are printed in full colour onto durable polyester fabric. The fabric is printed through a process called dye sublimation where the ink is fixed into the weave of the fabric. This means the print will not peel, crack or fade and results in high resolution print to photo quality standard with longer lasting results
You can choose single side printing or double sided ,if single side printing ,the other side will be plain white reverse
It completes with individual 600 D carry bag and box to make it is easy to stock and carry .
30 mm diameter top quality aluminum frame makes it is very strong and durable .You can use them many times and just need to change the graphic banner for tradeshow ,events,meeting ect.
Straight Tension Fabric Pop Up Display
Straight Tension Fabric Displays,Straight Pop Up Display,Straight Fabric Display,Straight Fabric Pop Up Display
Golden Mouth Advertising (H.K)Co.,Ltd. ( Jie Da Advertisement Co.,Ltd) , https://www.advertisingflagbanners.com